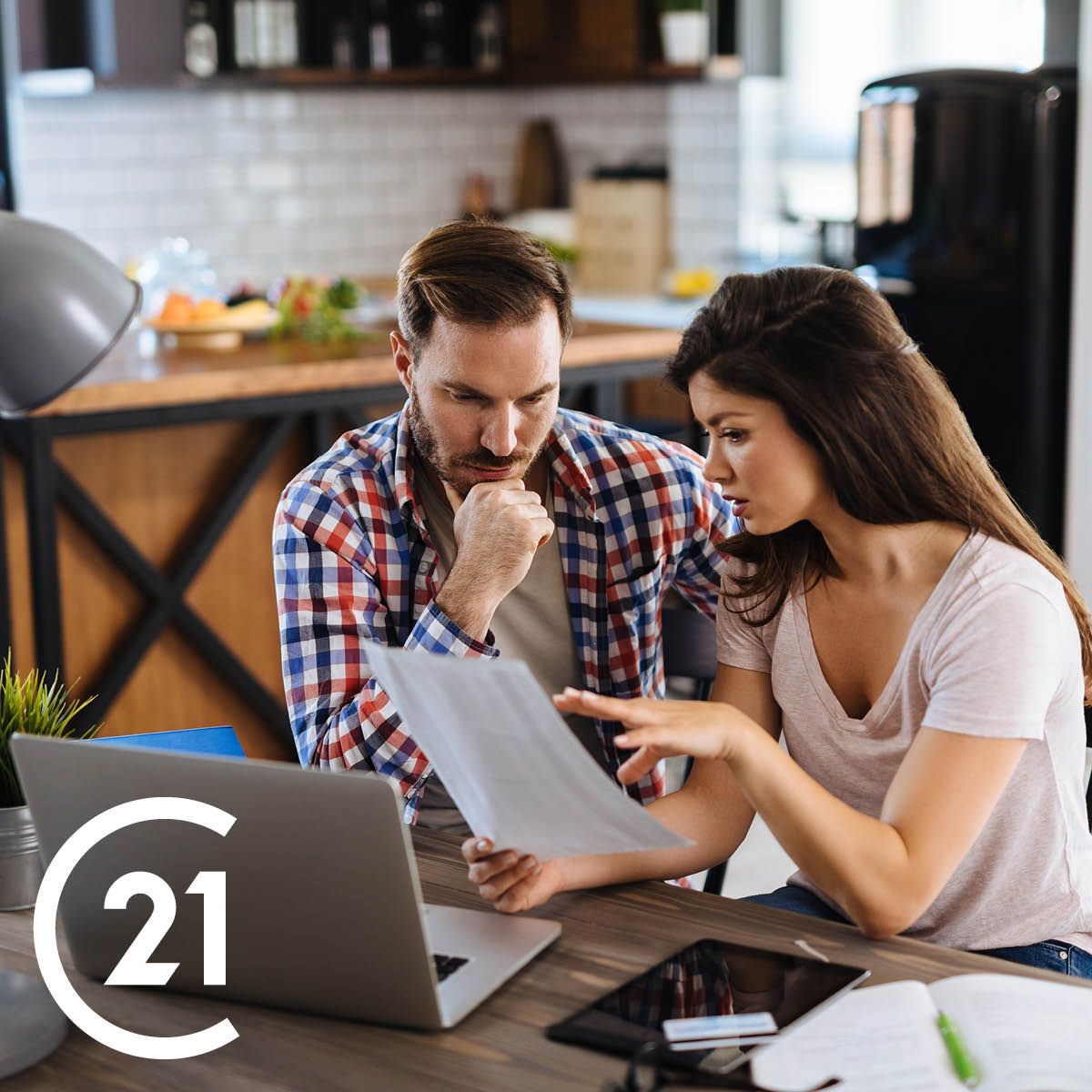 Buyers are navigating showings during COVID-19 with the help of protective gear, patience, and flexibility.  The process is generally the same once you have identified the home you want unless you are from out of town.  Those buyers are not likely making multiple visits here.  Finding the home you want is a more thorough process as we carefully select which homes to view.  Once you have an accepted offer the process moves forward in a typical fashion other than limiting contact with others.  We are following guidelines and those may change here and there along the way.  Below is how things have changed thus far.
Initial Consultation
When a new buyer reaches out to me, the first thing I do is send my buyer survey to gather information about their search.  Next, I set up a time for us to meet in person or chat over the phone.  I'll delve into more details of their search.  I work with a lot of out of town buyers so the fact that all my consultations are now over the phone is not much different for me.  Whether it's COVID-19 or not, I ask buyers to provide a pre-approval letter from a lender before seeing homes.  Being pre-approved and targeting homes based on criteria we've discussed means our time will be used wisely.  We'll only see the homes that are the best possibilities, which is exactly what we should be doing now anyway.  We are being selective when choosing to go into other peoples homes.
Showings
I am asking ALL of my buyers to wear masks, take shoes off or use shoe covers, and touch as little as possible with a wipe in hand.  Majority of sellers are requiring these measures.  Whether or not they state those requirements explicitly, I am telling my buyers to follow that protocol.  Prior to viewing homes, buyers are to review all online materials for a home which could include a home tour video or a Matterport 3D tour, floorplan drawings, photos, and any documents provided in the MLS.  By thoroughly reviewing all of this and driving by the home before a showing, if possible, we can avoid unnecessary showings.  Many sellers are asking that only the Realtor and parties who will be signing purchase agreement documents enter the home.  There also should not be overlapping showings.  I've found my buyers are being really thoughtful about whether or a not a showing is necessary.
Out Of Town Clients
Many of my buyers moving here from other areas of the country are limiting their travels.  They are waiting to travel here until it's closer to their deadline for securing a home.  The timing can be tricky with limited visits and certainly can make the move more stressful when there is pressure to find a home.  I have taken a lot of videos of homes and neighborhoods for buyers over the years.  I'm no videographer, but it helps narrow down possibilities.  I'm also utilizing FaceTime as well as WhatsApp, a free app that allows me to video call buyers similar to FaceTime so they can tour the home along with me in real time.  I will not only help you with your home purchase, but I will also connect you with anyone else here to help meet your needs.  Whether it's a list of my preferred service providers, healthcare providers, or a friend who has a kid in the preschool you are interested in, I'm on it!
Inspection and Appraisal
Inspectors and appraisers are taking all the same precautions we are asking buyers to take.  It is preferable that only the inspector and buyers attend the inspection.  The sellers will be away for this appointment per usual and it is not a good time to invite family and friends to see the home you are purchasing.  I know you might be excited to show it to them, but a video call would be best.  Buyers don't attend the appraisal in any circumstance so that has not changed.  Lenders are allowing more drive-by appraisals during this time and sometimes they are even waived in certain circumstances.
Final Walk Through & Closing
The final walk through will likely be your third time in the home after the initial visit and inspection.  You are not required to attend a walk through or even have one.  I recommend doing one to make sure there are no last minute surprises like a burst pipe.  I will happily do the walk through while on a video call with you if you prefer.  As for closings, you can close inside the title company in a private room that has been disinfected.  You can also request to sign from your vehicle.  I will not be inside for a closing in order to limit the number of people in a room.  I will either be in the parking lot or available by phone should a question arise.  Knock on wood, by the time we get to the closing table most questions have been answered and any additional questions can likely be answered by your closing agent.  If there is someone in your party who does not want to come to closing, but needs to sign, someone could be given Power of Attorney or documents could be signed then mailed.
In summary, I will work with you in the way that you need me to be in order to feel safe and to minimize your outings.  This entire process can be done from home.  If that's the choice that is best for you then by all means I will do what needs to be done to make that happen just short of picking up a home and bringing it to you.  Prepare for the process of finding a home to take longer, as there have been fewer listings than usual.  We all now know how quickly a country can shut down and if we return to a stay at home status then closings could be delayed.  We did see some of that in March and then things got back on track.  If there are two thing to be during the time of a pandemic, it's patient and flexible.  I look forward to helping you find a home in a safe and productive way!