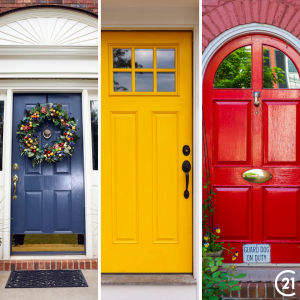 Whether you are selling during COVID-19 pandemic or considering selling, read on to learn more about selling during this time.  Listing consultation, marketing, showing, pricing, and closing protocols have all changed since then.  It's important to have an understand of selling in today's world because some of this may remain as the new normal for listings.
Listing Consultation
Sellers can request a virtual appointment which can easily be done over FaceTime, WhatsApp, Zoom, etc…  This way you can see me and give me a tour of your home both inside and out.  The video works well enough for me to provide recommendations about staging, landscaping, painting, and general repairs or maintenance.  A follow-up plan will be emailed outlining what should be done before listing your home.  I will also drop off my sellers brochure which walks you thought the process of selling as a handy reference.  Another option is for sellers to leave home so I can walk through on my own.  We could chat outside after I view the interior.  It's really up to each seller what they are most comfortable with!  
Marketing
If your home is not occupied, then not much will change and we can proceed like usual while taking precautions for showings.  Whether a home is vacant or not, all my listings have a video walk through, floor plan drawings, and professional photos.  I found it was immensely helpful to provide those services pre-COVID-19.  I continue to do so now with a few adjustments.  For example, I am asking sellers to clean out closets so photos of those can be included with the listing if needed.  In addition, I am advertising with a service that follows buyers online with an ad about your listing.  I know buyers are on the internet house hunting more than ever so I want to be present there beyond home search sites. 
I am still sending out "just listed" postcards and posting to social media, in addition to online marketing.  As for printed materials, most times I am not leaving packets in homes for buyers to take.  If you want to list your home, but want to do it completely virtual, that is possible.  You would have to take all your own photos, which I could have enhanced.  I would also ask that you video the interior of your home and possibly ask that you FaceTime a prospective buyer and/or their agent.  I understand it is not possible for some people to have anyone in their home if they can avoid it.  A home could be listed on the condition that the buyer not be able to enter until an offer is made.  This could work depending on the home and price point.  Ultimately, you would have to allow the buyer with the inspector and appraiser to enter the home.  I will be do my best to meet you where you are.
Showings
For a long time now, a sellers first showing has been online.  Buyers start their search there and, now more than ever, they need access to the most information possible.  In an ideal world, the only showings you would have are with buyers who are ready, willing, and able.  While showings are down and you should expect fewer than you would have anticipated months ago, the buyers looking at homes during this time are serious.  That is good news!  The pool of potential buyers might be smaller, but there are buyers who are still looking to secure a home.  My listings have a COVID-19 reminder at the door listing protocols that are expected like not having multiple parties in the home at once.  I have shoe covers, wipes and masks available.  We are asking that everyone wear a mask and that only the agent, using a wipe, touch anything unless the buyers also have a wipe to use.  Ideally a seller will have the lights turned on and as many doors open as possible in the home so we can make the showing as touchless as possible.  
Pricing Your Home
Prices are changing during this time and everyone wants to know what will happen with prices going forward.  The answer is that I don't know.  I'm keeping an eye on our monthly MLS reports and sales prices.  I'm optimistic that our niche market here will continue to chug along without the disruption that we might see on the coasts or in larger cities.  I will keep up with home pricing changes in our market so I can advise you accordingly.  I'll provide information about your home views online and the number of showings in your area.
Closings
Title companies are continuing to process closings without issue.  They are either bringing documents to your car to sign or having you sign inside in a room all to yourself.  I am staying in my car in the parking lot or making myself available over the phone.  Sellers generally don't have that much to sign since they won't have lender documents and so you could also opt to sign remotely.  You can sign documents and return them in person or overnight documents if you are out of town.  
The overall goal of all these measures is to allow for social distancing and to keep everyone safe.  My mask protects you and your mask protects me.  Sellers who have to move are going to move and buyers who have to buy are going to buy.  Keeping the housing market going is impacting our economy in a positive way.  I anticipate Realtors will continue to be allowed to conduct business here so long as we are abiding by the rules.  My team and I are here for you from start to finish.